Story 56 - They're a thing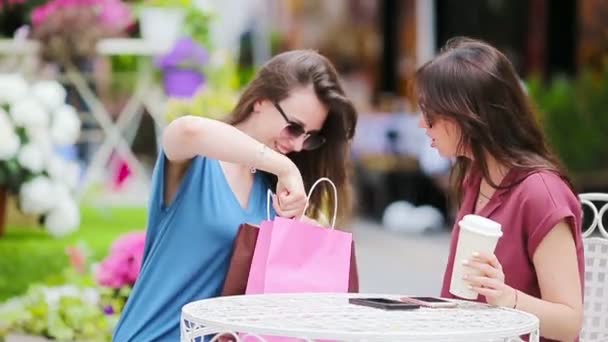 Mandy's in town! I went to meet her for brunch just yesterday, and I turned up early at the restaurant, so I ordered a G&T to sip on while I waited. Imagine my surprise when Mandy came bounding up, holding hands with Jon. I thought maybe he'd be joining us, but he just smiled (slightly sheepishly, or was I imagining things?) at me, told us to enjoy ourselves, and left.
"So, what's going on with you guys?" I asked Mandy. "Still going strong?"
She giggled as she perused the menu. "Oh, we're really good. We've been hanging out a lot recently, and he met my parents last week."
My jaw dropped.
"Oh my god, Mandy, that's a huge step! Congrats!" I hugged her, and when we pulled away, I saw that her cheeks were flushed with excitement.
"I think he might be The One, Nat. I know he was a bit of a fuckboy when you were seeing him, and we were just doing a casual friends with benefits thing for quite some time, but we've really grown to love each other over the last few months."
I was speechless. Was this the same Mandy that I knew? She didn't even believe in the idea of soulmates, and now she was telling me that Jon was The One?
We placed our orders, and the food arrived quickly. While we ate, Mandy talked about the plans she and Jon had lined up for the weekend.
"…and, oh, d'you want to pop into Agent Provocateur with me after brunch? It's actually our first anniversary today, so I want to give Jon a surprise tonight."
"Your first anniversary?" I'm pretty sure I looked absolutely gobsmacked, and Mandy started to giggle. "Why didn't you tell me you guys were officially together?? Wait, so it's like your first month?"
"Yeah – I mean, we haven't known each other for that long, so it can't be our first year, can it? I'm sorry, babe – everything just happened so fast, and I wanted to tell you, but you were so preoccupied with Brody and everything, and I didn't want to rub it in your face." Her brows creased in concern.
"Speaking of Brody, how's things with him now? Are you guys still talking?"
"Kinda. I mean – we text every now and then, but that's it," I said, distractedly picking at my pasta. "So, how serious is this thing with you and Jon? I mean, I'm not going to get a wedding invite sometime soon, am I?"
Mandy snorted so hard, she actually choked on a bit of Bellini and had to take a second.
"JESUS, of course not. Marriage is definitely not on the cards right now."
"Thank god. You were worrying me, you know that? I thought you were going to tell me that you guys had your wedding venue picked out, and that you were going to buy a house with a white picket fence and move in together and all that."
"I'm a little besotted but I'm not batshit crazy, Nat. Come on, give me a little more credit than that!"
We finished up our lunch, and the waiter slipped me his number while getting us our bill, which was nice – but unfortunately, he wasn't my type. Then we stopped for a coffee at Starbucks, before going shopping for lingerie.
Mandy chose about 5 items within 30 seconds of stepping into Agent Provocateur, and I felt a twinge of envy as she picked out a lacy, see-through negligee and remarked, "Ooh, Jon will love this!"
I guess I must've been a bit quiet, because she read my mind, and asked – "Hey, you okay? Is this all too much?"
I pulled a face at her. "I just wish I could buy ridiculously expensive underwear to surprise someone with, too."
"Um, don't you do that for work?" She teased, and I rolled my eyes at her.
"It's not the same!"
After Mandy was done with her shopping – she spent over £100, and Jon was definitely in for a treat that night – we left and headed back separately. I didn't have anything else planned for the day, so I just ran some errands and cooked dinner for myself back at my apartment. All this time, I just couldn't get Mandy and Jon off my mind.
I wouldn't have thought they would work out, if I were to be honest. But it's been quite some time now, and they've only grown stronger. I can't help but wonder… when will it click into place for me? When will I find my happily ever after?